SVFD co3:DRILL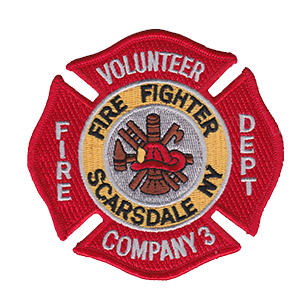 DRIL DATE: April 14th 2020

VIRTUAL DRILL
Our April drill plan was focused on Fire Attack and Water Supply. Our goal on fire attack was for each firefighter to be competent with the skills of a one FF deployment/operation of a 2.5" line, for deploying and operation of the Blitzfire master stream device, and in setting removal/setting up a deck gun for ground operation. Each of these three skills are clearly focused on exterior or defensive attack, and there are videos attached below along with some questions for consideration. For interior firefighters, our goal this month was also to achieve competency on a 2nd Floor stretch of 1.75" hoseline, including ways to shorten the stretch, avoid kinks, deploying sufficient hoseline length at inception, and ways to facilitate advancing the line. Again, a video with supporting questions is provided below.
We ask that each of your members watch the attached videos and review the following link with an article from Fire Engineering
(https://www.fireengineering.com/2017/06/01/295314/big-fire-big-water-the-2-inch-hoseline/#gref)
on defensive operations.
2.5" Line Deployment for Single FF Operation:




When deploying the Q or Loop technique, how far from a coupling should the loop be made?


When deploying the Q or Loop technique, how much hose should be lined up straight behind the nozzleman?


What are some other techniques to facilitate operation of a 2.5" hoseline (at least 2)?



1.75" 2nd Floor Stretch:


Advancing a Hoseline Up Interior Stairs


What are some of the obstacles to consider in advancing a handline to a 2nd Floor of a residential structure?


What are the key elements in setting up the hoseline prior to entry to make for an easier stretch (at least 2 elements)?


What is the safest place to stage inside of a structure fire prior to attack on a 2nd Floor fire?


When approaching the fire room, where should attack first occur?



Master Stream Devices:




Nozzle reaction of Blitzfire is in which direction with relation to the attack stream?


How do you initiate removal of a deck gun from the roof of an engine?


What size hoseline(s) are required for the Blitzfire and deck gun?


How much GPM can be output through a 2" smooth bore deck gun? You can see the impact of selecting different tips on the deck gun.



General Question:

How do you determine whether you have sufficient hoseline lengths for both interior and exterior attack scenarios? Picture


BONUS DISCUSSION

Please also take a moment to review the attached scenarios on determining offensive vs. defensive attack operations. While again we understand that we are not the Incident Commander at a fire scene, it is vital for each of us to understand the risks and determinants utilized in deciding whether to go defensive or stay offensive.

(Scenarios: An Offensive or Defensive Attack?)